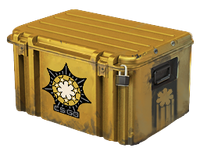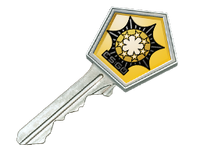 The Chroma 2 Case is a weapon case consisting of community weapons released as part of the April 15, 2015 update. It requires a Chroma 2 Case Key to be opened and cannot be opened with a standard CS:GO Case Key.
Contents
Trivia
On Galil AR Eco, a small barcode can be seen with the numbers "000007355608" written under it. 7355608 is the C4 code.
On MAC-10 Neon Rider, a poison hazard symbol is hidden on the magazine, normally obscured by the magazine well, and can be seen for a very brief moment when reloading.
Five-SeveN Monkey Business's magazine has the word "NOM" written on it.
Update History