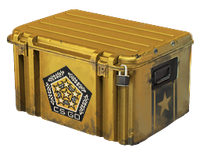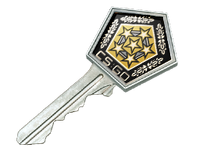 The Chroma Case is a weapon case consisting of community weapons released as part of the January 8, 2015 update. It requires a Chroma Case Key to be opened and cannot be opened with a standard CS:GO Case Key.
The Chroma Case also has six exclusive community created knife finishes: Damascus Steel, Doppler, Marble Fade, Tiger Tooth, Rust Coat, and Ultraviolet. Since the finishes are exclusive to the case, they cannot be obtained on the Butterfly Knife, Shadow Daggers, Falchion Knife, Bowie Knife and the Huntsman Knife.
Contents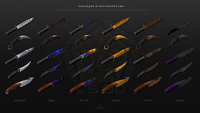 Trivia
Galil AR | Chatterbox has the words "Feed Me" written upside-down on the right side, which will become correctly oriented in the player's view when inspecting the weapon.
Galil AR | Chatterbox is painted in such a way so that the skull's mouth looks like it is moving when firing.
Galil AR | Chatterbox is only available in qualities below Field-Tested.
Update History
Added flavor text to Chroma Case weapons.