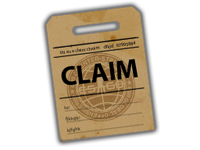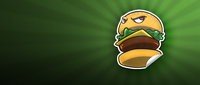 "

You have been selected to receive a limited time offer to purchase this item.

"


―Coupon description

The Community Sticker Collection 2 is a collection of community created stickers released as part of the September 30, 2014 update.
Unlike the original Community Sticker Capsule 1, the second collection is not from of a capsule drop. Instead, players are given a special coupon in his or her inventory. If used within seven days, the player is presented with the option to keep a randomly selected sticker from the collection by purchasing the claim tag. The coupon is not received as a drop during play and cannot be traded. If the player does not wish to buy the sticker, the coupon will disappear from the player's inventory.[1]
Trivia
The Community Sticker Collection 2 is the first collection of direct-purchase community created content.

All other permanent community content is obtained with a random chance after purchasing a key.
Although there is no literal sticker capsule, the offer coupon acts as the sticker capsule, with the claim tag being the capsule key.

This sticker collection was added to the game without any official announcement, leading to some confusion about the contents and intentions of the coupons.
This sticker collection is the first to not have any foil or holo stickers.
The workshop submission for Kawaii Killer included two variants which were submitted to Valve. The one not chosen to be included in the game focuses on an Elite Crew terrorist instead of an SAS counter terrorist.
6 special Halloween themed stickers were added as part of the 2014 Halloween update.
The War Owl sticker is a reference to the famous Counter-Strike: Global Offensive YouTuber TheWarOwl.
The Thug Life sticker is a reference to the Thug Life Remix meme.
Scraping the T-Rekt sticker enough times will cause it to eventually display the phrase "T-Rekt".[2]
T on Cat is a reference to a common shortened form of callout "Terrorist on catwalk". Catwalk is a common alternate name for Short A on Dust 2.
Scraping the Queen of Pain sticker enough times will eventually display the phrase "You Suffer Fool" with a heart sign.
Scraping the Knife Club sticker enough times will eventually display the phrase "Dont' Talk About The Knife Club", a reference to the movie Fight Club.
Scraping the CS on the Mind sticker enough times will eventually cause it to display simply "CS".
Scraping the Dont Worry Im Pro sticker enough times will eventually cause a smiley face to form in the center of the sticker from tiny bits of unscraped paper.
Update History
References