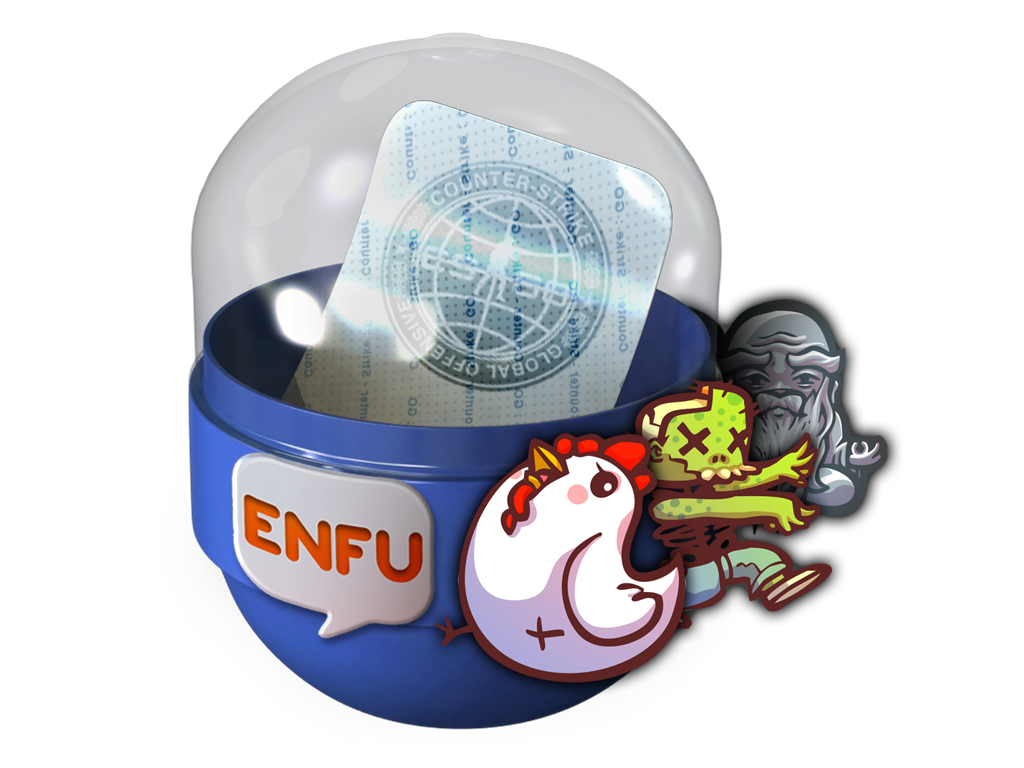 The Enfu Sticker Capsule is a special edition sticker capsule comprised of stickers created by the community artist, ENFU. The sticker capsule does not drop, and can only be bought via the in-game store, purchased through the steam market, or traded from another player.
Contents
Chabo

Bombsquad

Skulltorgeist

The Guru

Silent Ninja

The Samurai

Skull Troop

Salute!

The Spartan

Unicorn

Skull Lil Boney

The Zombie

Unicorn (Holo)

Bombsquad (Foil)

Silent Ninja (Foil)
Update History
Ad blocker interference detected!
Wikia is a free-to-use site that makes money from advertising. We have a modified experience for viewers using ad blockers

Wikia is not accessible if you've made further modifications. Remove the custom ad blocker rule(s) and the page will load as expected.