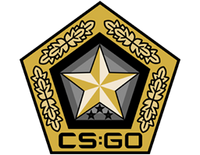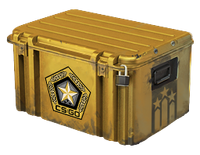 The Gamma Case is a weapon case consisting of community weapons and new knife finishes released as part of the June 15, 2016 update. It requires a Gamma Case Key to be opened and cannot be opened with a standard CS:GO Case Key.
Contents
Trivia
On Glock-18 Wasteland Rebel, the numbers 7355608 are hidden on the back of the gun.
Glock-18 Wasteland Rebel contains many hidden smaller painted messages and symbols that can be seen at a very low weapon condition, which are covered by the "Kill Them All" graffiti on higher conditions.[1] Some of the contents include:

7355608 (the C4 code)
1337 Krew (leetspeak version of Elite Crew)
RIP CT
BAM
KILL
BURN IT DOWN (overlaid on a painted Molotov Cocktail)
BANG
BOOM
A heart symbol
A star symbol
Update History
References
Ad blocker interference detected!
Wikia is a free-to-use site that makes money from advertising. We have a modified experience for viewers using ad blockers

Wikia is not accessible if you've made further modifications. Remove the custom ad blocker rule(s) and the page will load as expected.