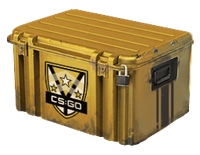 The Huntsman Weapon Case is a weapon case consisting of community weapons released as part of the May 1, 2014 update. It requires a Huntsman Case Key to be opened and cannot be opened with a CS:GO Case Key. There is also a slim chance to receive a Huntsman style knife when opening the case.
On June 11th, 2014, the Huntsman Weapon Case was updated, along with the Community Sticker Capsule 1 due to a copyright infringement[1][2][3]. The M4A4 | Howl and several other weapon skins were removed and 6 new weapon skins were added.
* Added on 11th June Update
Removed Contents
Edit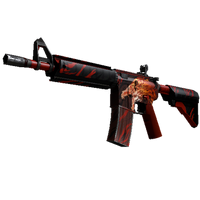 These weapon skins were removed from the Huntsman Weapon Case and can only be obtained by trading with other players, by completing a trade up contract or by purchasing them from the Steam Market.
Update History
Edit
6 items have been replaced by items from the workshop.
Fixed M4A4 | Howl showing as the wrong quality in GOTV streams.
References
Edit