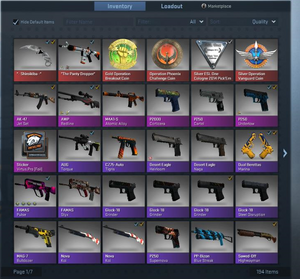 The inventory is a player's personal inventory, allowing for storage for all in-game items. Items are kept in individual slots and can be viewed, inspected or deleted from within the backpack interface. Additionally, most tool items can only be used from within the inventory. Items are displayed as pages, with each page displaying 36 items. The backpack can also be sorted.
See also
Gallery
Ad blocker interference detected!
Wikia is a free-to-use site that makes money from advertising. We have a modified experience for viewers using ad blockers

Wikia is not accessible if you've made further modifications. Remove the custom ad blocker rule(s) and the page will load as expected.