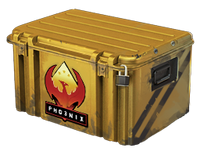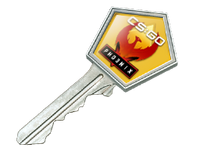 The Operation Phoenix Case is a weapon case of community created weapon skins released on February 20, 2014 as part of Operation Phoenix . It is similar to the Operation Bravo Case, but the chance for the case to drop was originally exclusive to pass owners. As of the June 11, 2014 update, the weapon case became available to drop for all players.
Contents
Trivia
Like the M4A1-S Guardian skin in the Winter Offensive Weapon Case, the USP-S Guardian also has a Counter-Terrorists symbol, this time on its slide, and another smaller one on its suppressor.
Like the M4A1-S Guardian, USP-S Guardian contains custom text printed on its suppressor:
DEFIANCE
CT Tactical Armaments, LLC.
West Walley,UT USA
SN: APS-0109808 Cal. 223
Update History
Now available to drop for all players at a normal drop rate
Ad blocker interference detected!
Wikia is a free-to-use site that makes money from advertising. We have a modified experience for viewers using ad blockers

Wikia is not accessible if you've made further modifications. Remove the custom ad blocker rule(s) and the page will load as expected.