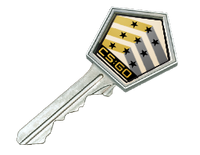 The Shadow Case is a weapon case consisting of community weapons released as part of the September 18, 2015 update. It requires a Shadow Case Key to be opened and cannot be opened with a standard CS:GO Case Key.
The Shadow Case also has an exclusive chance to contain the Shadow Daggers.
Contents
Trivia
The weapons selected for the Shadow Case were announced prior to the actual skins' choosing via a steam community post. This is the first time this was done publicly.[1]
Update History
References
Ad blocker interference detected!
Wikia is a free-to-use site that makes money from advertising. We have a modified experience for viewers using ad blockers

Wikia is not accessible if you've made further modifications. Remove the custom ad blocker rule(s) and the page will load as expected.