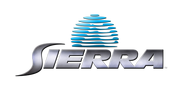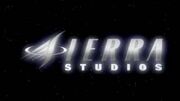 Sierra Entertainment, Inc. is an American video-game developer and publisher founded in 1979 as On-Line Systems by Ken and Roberta Williams. Based in Oakhurst, California and later in Fresno, California, the company was owned by Activision, a subsidiary of Activision Blizzard.
Sierra Entertainment published and distributed Half-Life, which the mod Counter-Strike is based on.
In 2008, Sierra Entertainment was absorbed by its parent company, Activision. However, on August 7, 2014, the once defunct website for Sierra was revived sporting a new logo and a message hinting at new projects to be announced.
Games
King's Quest
Geometry Wars 3: Dimensions Evolved
Shiftling
Velocity 2X
External Links
Ad blocker interference detected!
Wikia is a free-to-use site that makes money from advertising. We have a modified experience for viewers using ad blockers

Wikia is not accessible if you've made further modifications. Remove the custom ad blocker rule(s) and the page will load as expected.