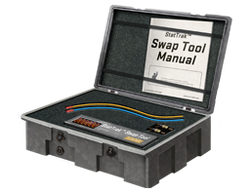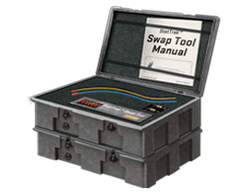 The StatTrak™ Swap Tool allows the player to move a counter from one StatTrak™ weapon skin to another StatTrak™ weapon skin of the same weapon.
Overview
The StatTrak™ swap tool two-pack can be purchased from the in-game store at a price of $0.99 USD/€0.92 Euros/£0.75 GBP . The tool was released as part of the March 31, 2015 update. Purchasing the two-pack from the store will give the player two individual StatTrak™ swap tools to use.
Currently, the StatTrak™ swap tool does not work on StatTrak™ Music Kits.[1]
Trivia
Although the player receives two individual tools, only the dual pack is available in the store.

Individual StatTrak™ swap tools can be bought on the Steam Market.
See also
References
Ad blocker interference detected!
Wikia is a free-to-use site that makes money from advertising. We have a modified experience for viewers using ad blockers

Wikia is not accessible if you've made further modifications. Remove the custom ad blocker rule(s) and the page will load as expected.